Sign in to your MyAccount page to review, print, or save your monthly bill. You can also see all your billing history (since registering for MyAccount). You can also see the details of your services and review any changes you have made.
Log into MyAccount.

Click on Statements in the home menu

Click on the document you want to review
Click here for an overview of what information and details are included in our bills.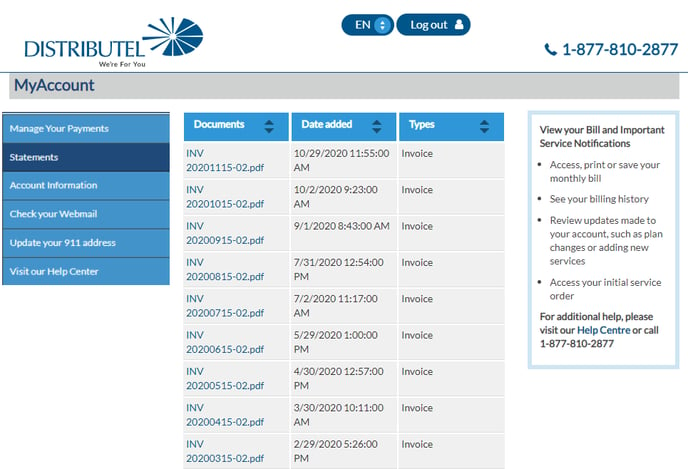 If you would prefer a paper invoice, contact us and one of our Customer Experience Advocates will help arrange that for you.